just a random day.  heard some hollering in the alley … turned out it was this guy … huffing on a can of compressed air and repeatedly screaming "your mama … n*****".  and each time, he drew out the n-word for a second or two.  he was huffing and hollering for about 20 minutes.  he eventually saw me taking pictures and wisely decided to leave.  i'm surprised someone didn't beat his ass, because imho that is exactly what he needed.
who the f*&# huffs from a can of compressed air?  whatever is left of his lungs must be frozen.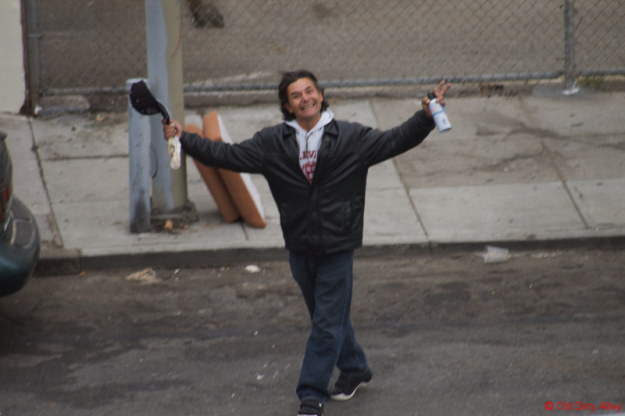 View larger map
along with the whole scene in general, a funny thing is that in the picture where he was flipping the bird, it wasn't intended for anyone in particular … he didn't even know he was being photographed at that point.  oh, and the compressed air.  pretty effing retarded.